Goodbye to a Rugby League LEGEND!!!

MG: Penrith second-rower Mark Geyer retired from professional rugby league on

15 November 2000.

Enjoy your visit throughout this site and we look forward to receiving your input and you being able to be part of this site.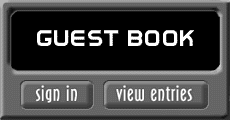 Last Update: 23 March, 2014
oncontextmenu="return false;"

MG's 12 Second Show Down!!!

MG took part in the McDonalds Fight For Life Charity Boxing Fight held on Saturday 9 March 2002 in Brisbane, QLD at the Brisbane Entertainment Centre.

The Boxing Event saw NRL vs AFL players boxing in support of Youth Suicide. 



You can have your Input and send us your stories about Rugby League in general or some feedback or requests you would like to be added on this site are welcome.  Maybe you have articles about Mark Geyer you would like published on the site. Send them to us and we will consider all requests.

Site Design by Fiona Palmer

Contact Email:  admin@markmggeyer.com